From Astronomy Picture of the Day – Explanation: Many think it is just a myth. Others think it is true but its cause isn't known. Adventurers pride themselves on having seen it. It's a green flash from the Sun. The truth is the green flash does exist and its cause is well understood. Just as the setting Sun disappears completely from view, a last glimmer appears startlingly green. The effect is typically visible only from locations with a low, distant horizon, and lasts just a few seconds. A green flash is also visible for a rising Sun, but takes better timing to spot. A dramatic green flash, as well as an even more rare blue flash, was caught in the above photograph recently observed during a sunset visible from Teide Observatory at Tenerife, Canary Islands, Spain. The Sun itself does not turn partly green or blue — the effect is caused by layers of the Earth's atmosphere acting like a prism.

I include this partly because I went to Tenerife, the Teide Observatory, just to watch the Leonids Meteor shower back in November 2002. Beautiful place. As I like to say, there is nothing like being 10 miles from a tropical jungle and nude beaches to remind you that you are sitting on a barren hunk of rock in the middle of a snow field. Beautiful sky, just beautiful sky.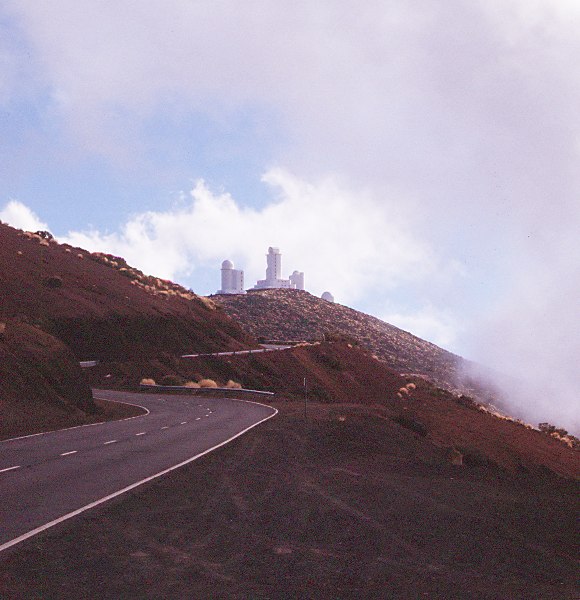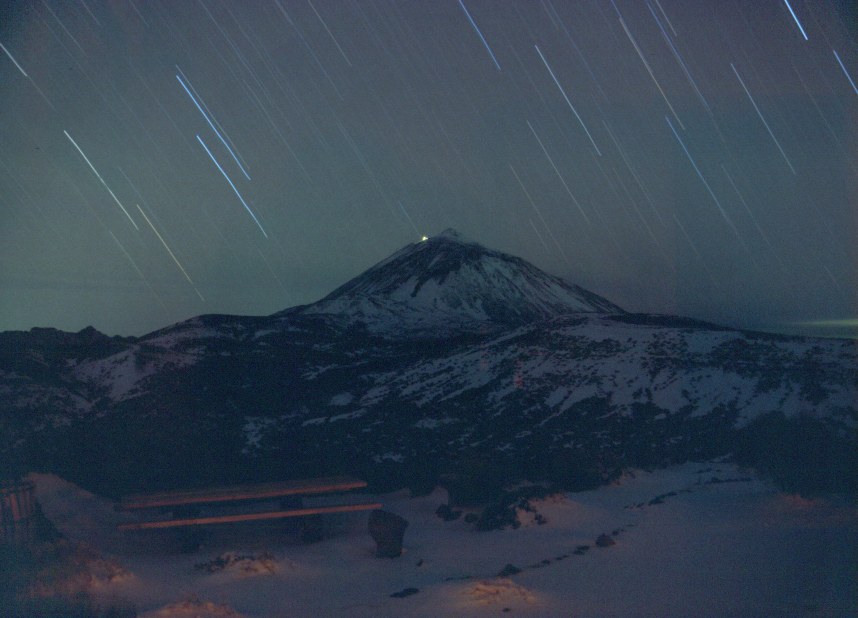 Ok, just some junk I saw today and thought was funny.

Duh! The Most Obvious Scientific Findings of 2010

Meth can harm an unborn child.
– wow

Bullies pick on unpopular kids.
– uh… wow

Smoking a lot of weed is bad for you.
– wow, that is just deep…

Friendless kids are sad.
– but don't deal with bff drama?

Guys prefer casual sex to dating.
– um, wow again, really deep result. How can I get into this study again?

Sitting in front of the TV all day can make a teen fat.
– Why wasn't my skinny kid included in these results?

Novel way to lose weight: Eat less and exercise more.
– I'll stick with the twinkie diet.

Caffeine affects kids' sleep.
– yeah, after a cup of coffee it is hard to sleep at my desk!

Kids who study abroad drink more alcohol.
– There is probably a formula x = distance from parents and y is alcohol consuption. y = f(1/x)

Kids raised by gay couples do just fine in school.
Weird that they stick the controversial findings at the end of a set of absolutely non-controversial findings. I hate to equate worthless studies – caffeine affects kids sleep? – with a valuable study about sexuality and children. While this statement is fine, the article attached is a bit misleading. Specifically Lesbian couples raise kids to do well in school. Though people want to use this study to prove just about anything involving gays. (Which says something about how few good studies out there show positive results for gays.)

Male partners with young boys in homosexual relationships and young girls in heterosexual relationships are unsafe. The more committed the relationship, the safer the male partner around the children. Kids are great in committed relationships, and lesbians appear to dominate the category. Not exactly what the author here states.